Our origins
Enoteca & Wine Bar born in August 2003, from a project strongly desired by Ottaviano for all "Otto" together with his wife Paola …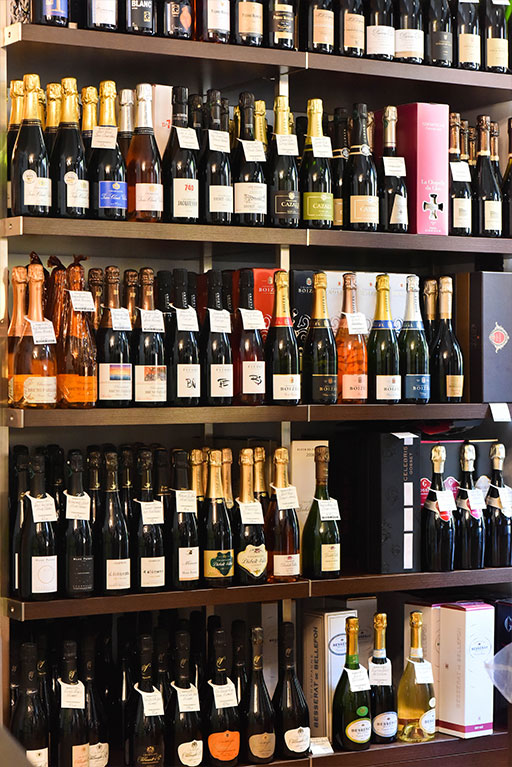 Enoteca & Wine Bar born in August 2003, from a project strongly desired by Ottaviano for all "Otto" together with his wife Paola, who after many years of experience in the sector and in the management of a bar and restaurant bar, decide to undertake a more focused path aimed at the continuous search for quality.
In 2007, commitment and objectives are strengthened with the entry of his son Francesco into the current company.
The Tuscan origins have been the pivot, the conviviality and the search for the genuine, the culture of good food and good drinking is sacrosanct and in this place it is perceived also by small gestures.
The "8tto" Staff will guide you in the best choice of selected products, from wines to Champagne, from liqueurs and distillates to food and wine products.
They will also be able to involve you in their special evenings and Happy Hour, food and wine events in Italy and abroad, tasting courses and many other initiatives.
The Shop
Discover the excellence we offer in our store.
Wine Bar
Discover the proposals of our Wine Bar, including events and tastings.
Events
Discover the events scheduled for the coming days at Enoteca da 8tto
from Tuesday to Thursday
09:30 a.m. – 2:30 p.m. / 5:30 p.m. – 11:00 p.m.
Friday
09:30 a.m. – 2:30 p.m. / 5:30 p.m. – 11:30 p.m.
Saturday
9:30 a.m. – 11:30p.m.
Sunday & Monday
Closed
in December
the Wine Bar and Tastings service will be suspended, the store will remain open to promote the sale of products for individuals and companies for the realistic Christmas
Shop hours in December
From Monday to Sunday
09:30 a.m. – 1:00 p.m. / 2:00 p.m. – 7:30 p.m.
Contact Us
Do not be shy. Let us know if you have any questions!